About us
The hotel Oliva Beach Hotel, which is a family business, is located just 50 meters away from Maleme Beach, a quiet, friendly, safe area at the outskirts of Chania. The hotel has a large swimming pool with a children's section and a children's playground in its landscaped garden where you can enjoy drinks and refreshments. There is also wifi access.
Oliva Beach hotel consists of spacious, air-conditioned apartments, all of which have a balcony with view both the pool and the Cretan sea. All rooms have fully equipped with kitchenettes including a portable air oven, fridge, coffee maker, toaster and kettle as well as all necessary utensils. They also have safe box, iron, ironing board and a smart TV with access to the hotel's wifi. The bathrooms are spacious and equipped with a hair dryer and free toiletries.
Oliva beach is just 4 km away from the large urban center of Platania, the heart of Chania's nightlife, just 17 km away from the city center. At the same time it is one of the most ideal choices for those who want to visit one of the best beaches in the world, such as Falasarna, Elafonisos or Balos. In the area of Maleme and less than 30 meters away, there are restaurants, bars and supermarkets. Maleme beach is a unique destination for relaxation and has also been awarded while blue flag. Maleme is a location, where tours with destination to many attractions of Crete, start, while at a distance of less than 100 meters there is bus stop.
The hosts of the hotel will do everything to make your stay happy by treating you as real friends and helping you with your every need. Do not hesitate to ask for anything you need to enjoy your vacation.
Special offers
Check back soon!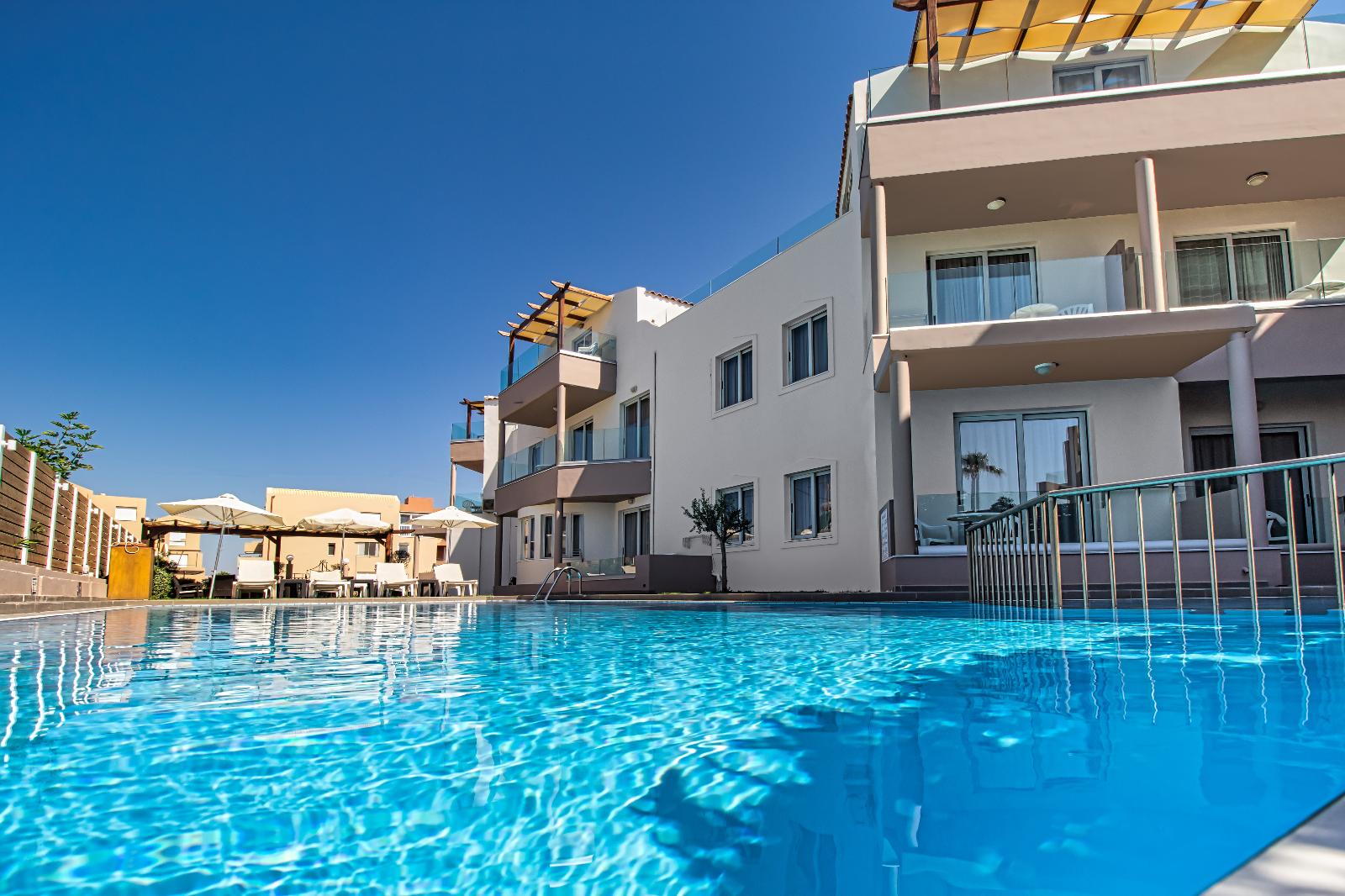 Beach Towel rental
4.00 EUR
Per Booking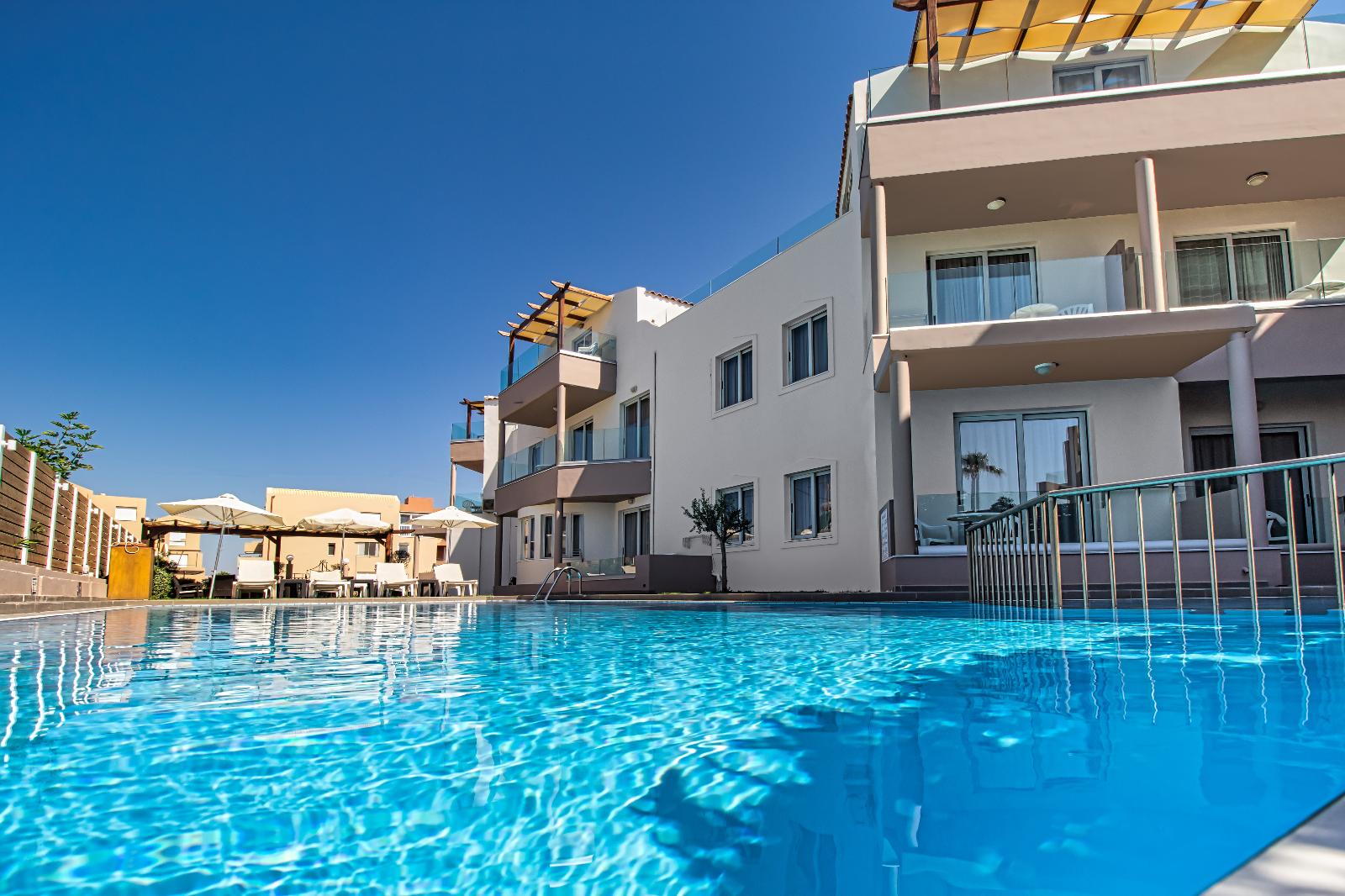 Damage Charge
0.00 EUR
Per Booking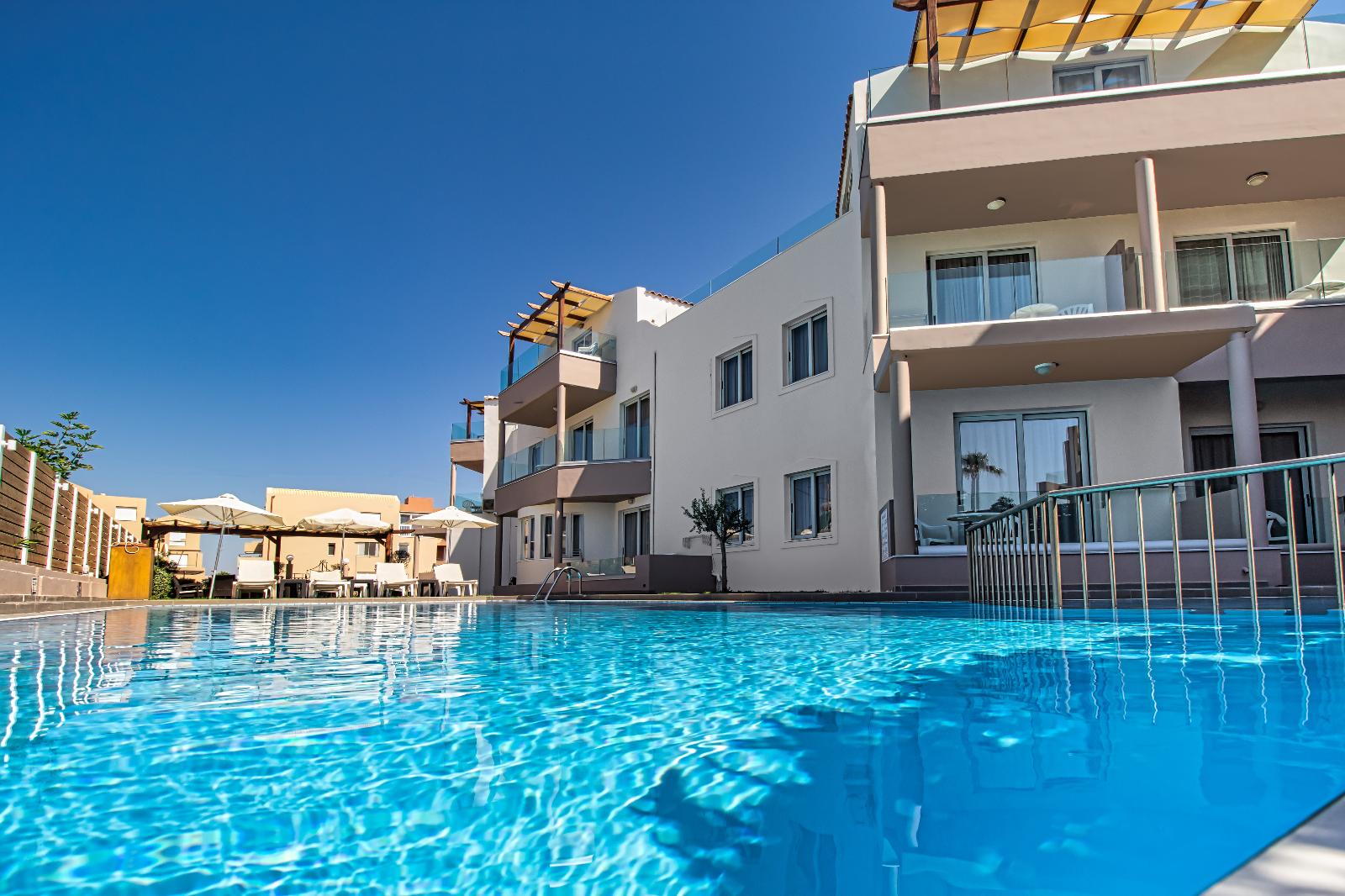 Extras
0.00 EUR
Per Booking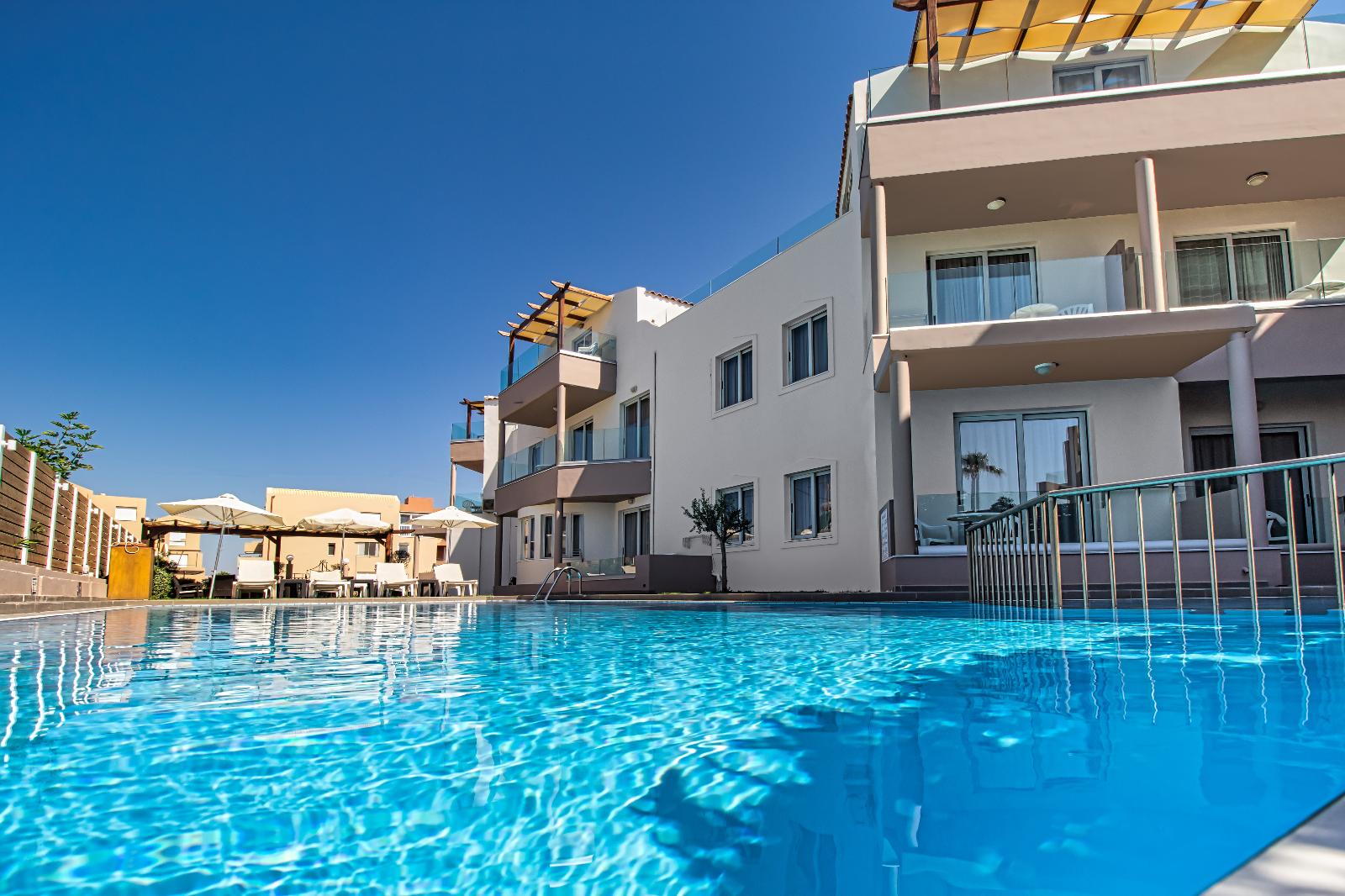 Late check-out
0.00 EUR
Per Booking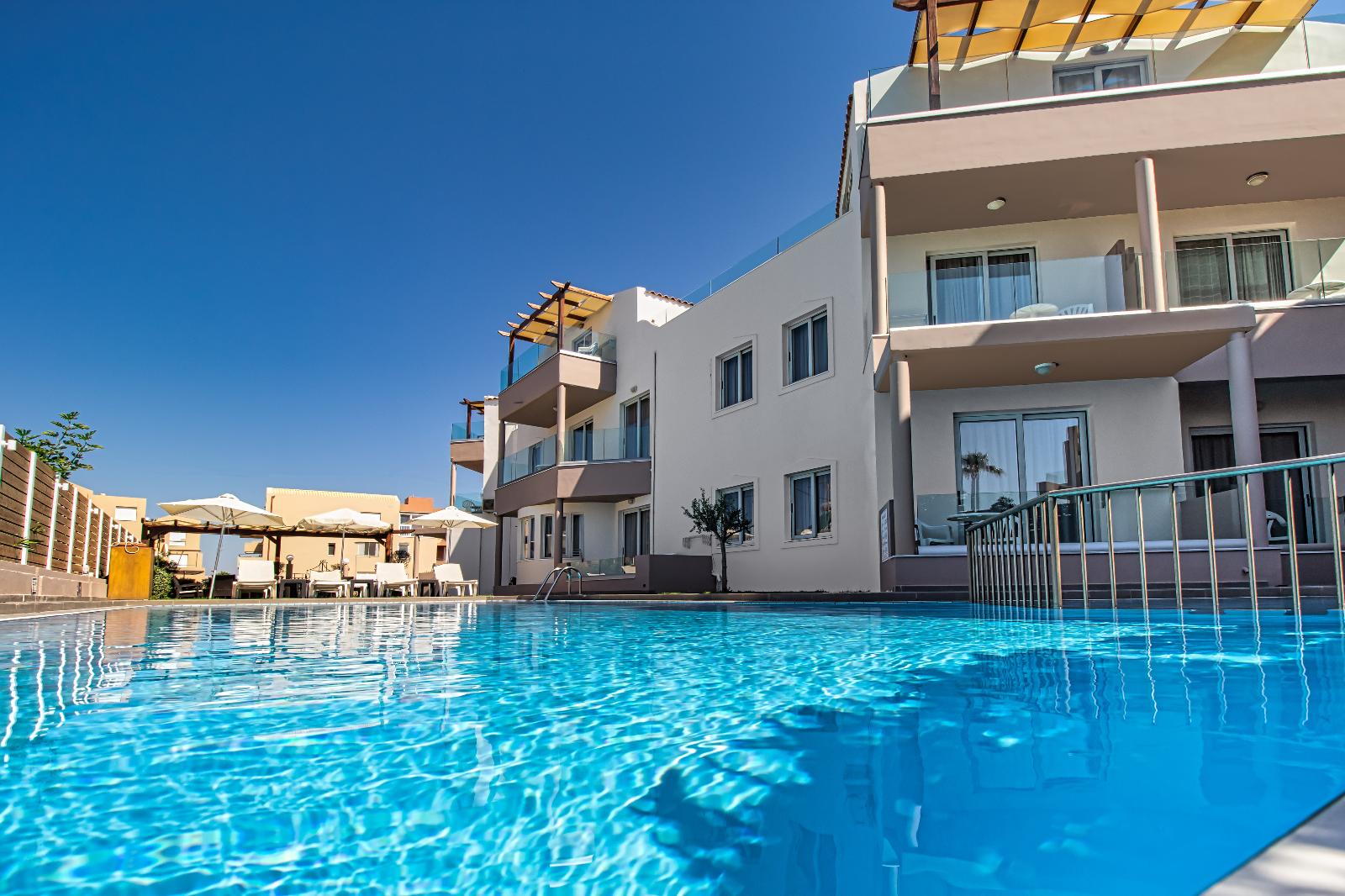 Room Upgrade
0.00 EUR
Per Booking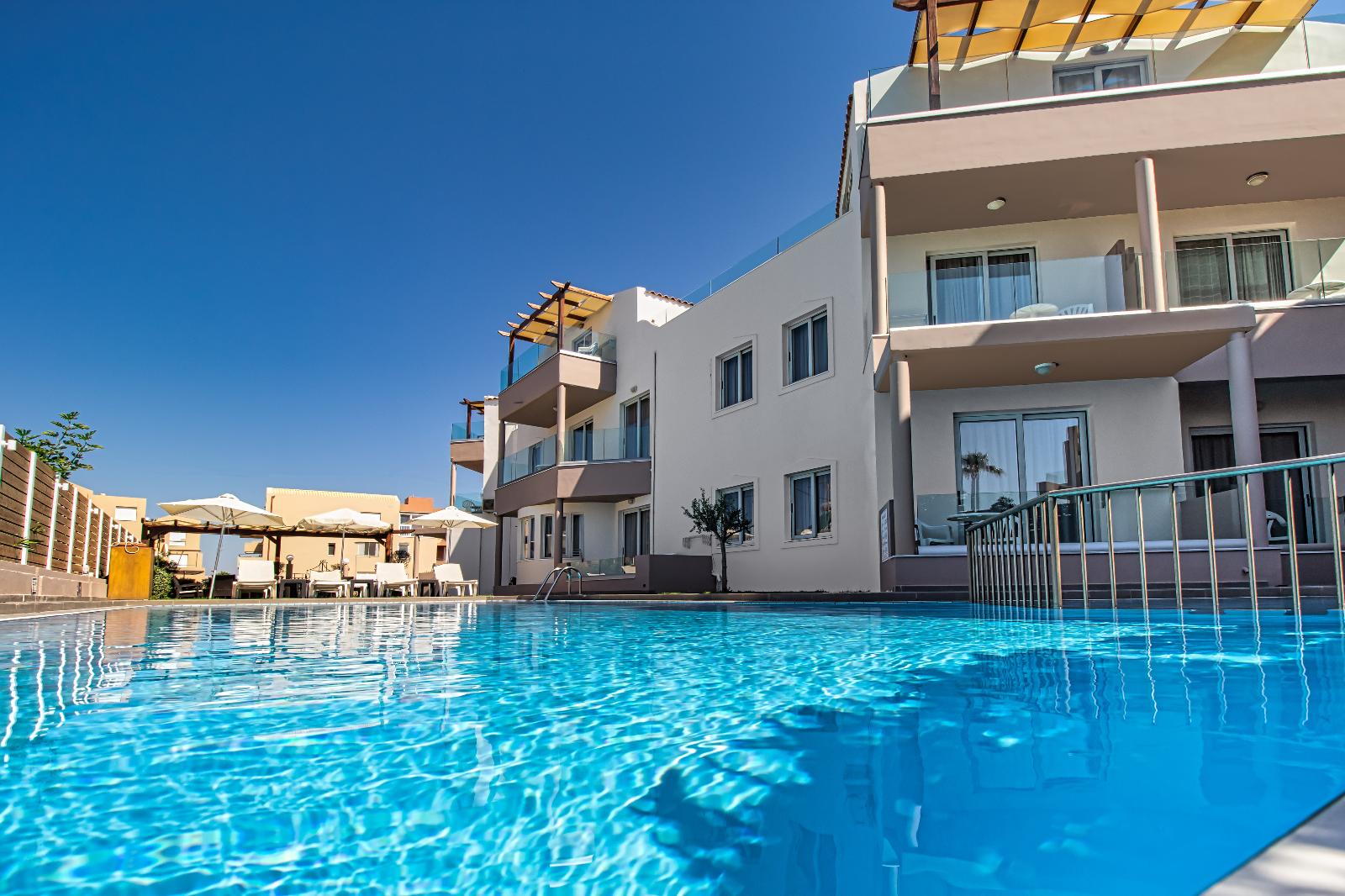 Oliva Special
Discount value 10%
Our Guests Say
We have great time during our holidays in Crete and it was a good spot to discover the west side of the island by being in the middle, right at beach, with a great swimming pool, really quiet, but near from everything. Highly recommended!!! Katerina
Location
Oliva Beach Hotel offers everything you can dream about for unrivaled, worry-free holidays in Chania, Crete. In addition to the high standards of facilities and services, the convenient location of the hotel in the hospitable area of Maleme allows you to explore the area in the best possible way and experience the most exciting summer holidays in Crete.